Bruno Mars Covers New Issue of Billboard Magazine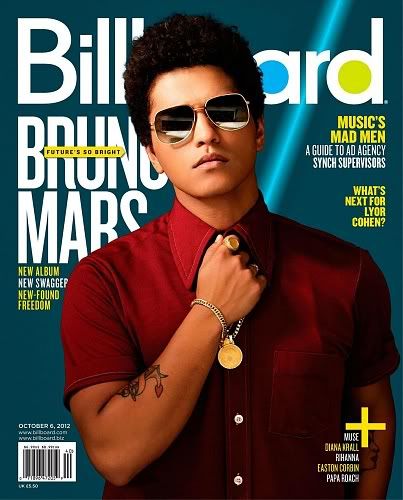 Bruno Mars gets dapper for the Oct. 6 issue of Billboard magazine.
Mars released a new single today,"Locked out of Heaven" from his upcoming second album Unorthodox Jukebox.
Is the cover a hit or miss? Post your thoughts in the "Comments" section below!